Display your virtual
Data Center
Use our software-defined Data Center (SDDC)
to deploy your infrastructure with maximum flexibility.
Why cloud in Walhalla?
Open and interoperable
Our Openstack platform ensures you a completely open and interoperable platform with other platforms.
Virtual DataCenter
It manages any type of element in a virtual way: servers, storage, routers, switches, vLANs, balancers, etc.
Public, private or hybrid
We suport all configurations, you choose the one that best suits you.
SLA 99,995%
Our Tier IV Data Center allows us to offer you the highest levels of availability. We do not just sy its, we commit ourselves in writing.
Easy to use
Our powerful graphical interface will allow you to make the most advanced configurations in a very simple way.
API
Openstack or Amazon EC2. Use the API that you like best to automate the manafement of the infrastructure.
Housing in Spain
You know exactly where your data is hosted and you have maximum traceability.
Maximum security
Cloud platform is certified with ENS-High Category. Maximum security measures, both physical and logical.
Tailored connectivity
We connect your virtual datacenter with your private networks (MPLS, point-to-point lines, VPN-IP, SARA network, ...)
24 x 7 365 days a year
Specialized support from lever 1, always available to you.
RBAC multi-level
Management of permissions and users (Role Based Access Control) multi-level to guarantee the maximum control over the management of the infrastructure.
Migration
We help you in the migration, with our experience and various tools that will make you the process easier.
Additional services
Systems and network administration, managed security, backup.
Maximum regulatory compliance
National High Level Security Scheme, Data Center in Spain, General Data Protection Regulations, ISOs 20000, 27001, 50001… with us you are calm.
Maximum tranquility
Simple prices, with transfer included, so you have maximum peace of mind and there are no surprises in the price.
We adapt to you
Do you need a customized solution?
We give it to you.
Our prices
Choose one of our standard packages to achieve maximum savings.
All configurations include IOPS and unlimited data transfer for maximum peace of mind.
Avoid surprises with the price!
S
4 vCPU
RAM 8GB
100GB Disk
1 vLAN
1 IP
1 Router
1 Security Group
-
M
8 vCPU
RAM 16GB
200GB Disk
1 vLAN
2 IP
1 Router
1 Security Group
-
L
16 vCPU
RAM 32GB
400GB Disk
2 vLAN
3 IP
2 Routers
2 Security Groups
-
XL
32 vCPU
RAM 64GB
800GB Disk
2 vLAN
4 IP
2 Routers
2 Security Groups
1 Load Balancer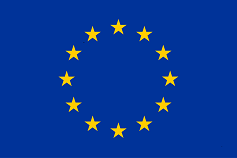 This project has received funding from the European Union's Horizon 2020 research and innovation programme under grant agreement Nº 836065