Welcome to
​​​​​​​Walhalla Cloud
Our powerful Virtual Data Center solution,
at a disruptive price.
Discover the full power of Walhalla Cloud
A complete Virtual Data Center
With all the features you would expect to cover any use case.
Extremely easy to use
Dashboard very easy to use, from the first day and without training.
Disruptive price
From 10€/month for 2 vCPUs, 4 GB RAM, 50 GB disk. Compare with the competition, you won't find anything better. Find out more.
Powerful SDN network
Private networks, firewall, balancer as a service, floating IPs...
Up to 99.99% availability
Guaranteed by contract. If we fail, we'll give you money back. That's the best way to avoid any downtime.
Choice of server type
3 types of servers with different combinations of availability, performance and price so that you can choose the one that suits you best at any given time: Silver, Gold, Platinum.
The best performance
Our Cloud Server gives you excellent performance in every way.
Customized storage
Multiple storage options for you to choose from. Cold or hot, by blocks, files or objects (S3), you choose what you need at each moment.
Backups and Snapshots
For your maximum security so that you never lose any information.
Predictable price
Avoid surprises on your bill with a predictable all-inclusive price.
Kubernetes
If you are already in the new wave... with us you have the maximum guarantees. Deploy your cluster in minutes, and manage it with Rancher or as you prefer.
OpenStack API
Open API for you, to automate your operations, with the peace of mind that you can change your provider at any time if you are unhappy.
Hybrid Cloud
Choose if you want it public (shared hardware), private (dedicated hardware) or hybrid (both).


Advanced monitoring
Powerful monitoring portal based on open standards such as Grafana and Prometheus
Tier IV Data Center
The best guarantees of performance and security thanks to our Tier IV Data Center
Maximum safety
Backed by the Spanish National Security Scheme at its highest level, to give you maximum peace of mind.
Types of servers
3 types of servers so that you can choose the one that best suits you in each case, depending on your needs in terms of performance, availability, operating system


Silver
Gold

Platinum

(Coming soon)

Overall performance (CPU + storage)
Good
Very good
Excellent
Storage
HDD
SSD
NVMe SSD
SLA Availability
99,50%
99,50%
99,99%
Windows Server
No
Yes
Yes
Why is Walhalla Cloud disruptive
and much better than the competition?
It's an objective comparison, not from us...
compare us and decide for yourself! ​​​​​​​
Supplier

---

Product
Walhalla

---

VPS HDD S
Ionos

---

VPS L
Walhalla

---

VPS SSD S
AWS

---

Lightsail 20$
arsys

---

VPS2
Disk Type
HDD
SSD
SSD
SSD
SSD
Data transfer
Included
Included
Included
4 TB
Included
Multi-VM
Yes
No
Yes
Yes
No
Guaranteed SLA with penalty
Yes
No
Yes
No
No
Balancer
Yes
No
Yes
Yes
No
Block storage, NFS, S3
All
No
All
No
No
Kubernetes
Yes
No
Yes
No
No
Floating IPs
Yes
No
Yes
No
No
API open & interoperable
Yes (Openstack)
No
Yes (Openstack)
No
No
Hybrid Cloud (public + private)
Yes
No
Yes
No
No
Data Center Certification
Tier IV
Tier III
Tier IV
No
Tier III
National Security Scheme Certificate
High
No
High
No
Low
Supplier

---

Product
Walhalla

---

Servidor Cloud S
Digital Ocean

---

Droplet
Ionos

---

Servidor Cloud L
arsys

---

Cloud Next M
Acens

---

One Cloud M
Amazon

---

t3.medium
Gigas

---

4 gigas
Disk type
NVMe SSD
SSD
SSD
SSD
SSD
SSD
SSD
Data transfer
Included
4 TB
Included
Included
Included
Pay per use
1,5 TB
Guaranteed SLA with penalty
Yes
No
No
No
No
No
No
NFS, S3 Storage
Both
Only S3
Only NFS
Only NFS
Only NFS
Both
Only NFS
Kubernetes
Yes
Yes
No
No
No
Yes
No
API open & interoperable
Yes (Openstack)
No
No
No
No
No
No
Hybrid Cloud (public + private)
Yes
No
No
No
No
No
No
Data Center certification
Tier IV
No
Tier III
Tier III
No
No
No
National Security Scheme Certificate
High
No
Low
No
High
High
No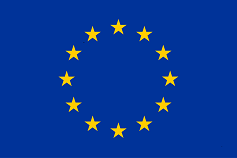 This project has received funding from the European Union's Horizon 2020 research and innovation programme under grant agreement Nº 836065